A Range of Initiatives to Support Our Employees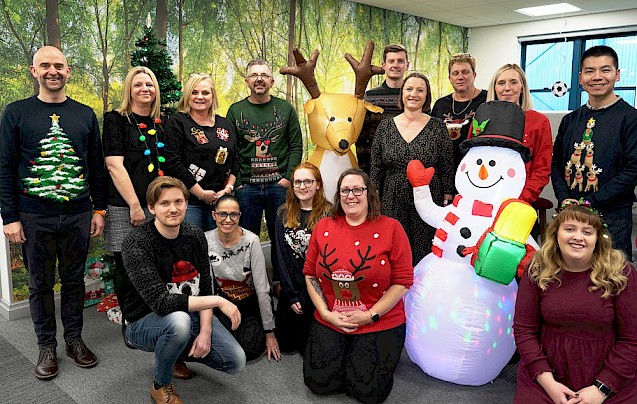 A Package of Employee Benefits
At Eclipse Magnetics we constantly recognise that our success has been built by the hard work, talent and ingenuity of our employees. We invest in our employees and also strive to make Eclipse Magnetics an attractive proposition to new employees. We offer a range of employee benefits:-
Company sponsored learning and development - training courses, further education, vocational training.
Promoting health & wellbeing - awareness programmes, voluntary healthcare cash plan.
Modern working environment - complete with free on-site parking.
Hybrid or flexible working packages
Employee discounts - excellent discounts on group products including Spear & Jackson garden and hand tools.
A range of social and charity fund raising initiatives
Employee Assistance Programme - 24 hour personal support service.
Childcare Choices - help towards paying for childcare.
Life Assurance Scheme - death in service cover.
Workplace Pension Schemes
Company supported volunteer days - support local good causes without losing pay or holiday entitlement.
Bike2Work Scheme - tax free cycles .
If you are "attracted" by a career in magnetic technology please feel free to send your CV or get in touch for a chat.
"We were delighted with the service provided by Eclipse Magnetics; from the initial site survey through to delivery."
"I cannot begin to tell you how much it has helped our operation, the magnetic filtration unit has been a real problem solver it has surpassed all our expectations. Its cured a 30 year plague!"
"This technology is economical, reliable and efficient. I believe that magnetic filtration technology is the future."
"Magnetic filtration has dramatically cleaned up our fluids and improved the surface finish we can offer. It extracts around 50Kg per day of ferrous waste."
"We chose Eclipse Magnetics to supply our housed grid because they are a respected and well-established brand. They offered us a very competitive price, and the process of ordering and installation was straightforward and reliable."
"We are delighted with the Automag installation; it's solved all the problems we were having previously with downtime and maintenance costs. The filter means that we are able to use recycled water, which is saving us £1000 per week!"
"Here at Qualflow, we base our business on a philosophy of make the product simple to use, reliable and cost-effective. Eclipse Magnetics' neodymium magnets offer the strongest magnetic performance, and are nickel plated, making them a cost effective.."
"The Ultralift Plus magnetic lifter from Eclipse Magnetics is the perfect solution for the pick-up and transportation of the ultrasonic calibration blocks in our facility"
"The result is an aesthetically pleasing system, which is effective in trapping metal contaminants and is easy to clean..."