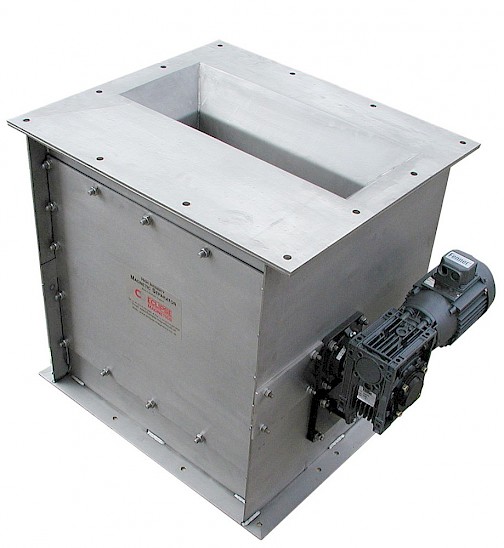 Hover to zoom
Housed Separating Drum
Continuous removal of tramp ferrous contamination from dry bulk material
Ideal for end-of-line conveyor discharge or vibratory feeders
Rotating drum ensures ferrous contamination is extracted and discharged safely
Available in a multitude of sizes to suit specific lines
Overview - Housed Separating Drum
Suitable for continuous removal of tramp ferrous contamination
The housed drum magnetic separator is ideal for the continuous removal of tramp ferrous contamination from any dry bulk material. It is regularly installed in the most arduous of environments.
Housed drums should be fitted at the discharge end of conveyors, vibratory feeders or in-line chute sections.
High-performance Rare Earth magnets are contained within a stainless steel wear-resistant drum shell. Cleaning is continuous; the drum rotates taking contamination away from the static magnets.
Applications
Suitable for dry and semi-dry powders, granulates and sand etc.
Can be installed at the end of conveyor belt, vibratory feeder or in-line chute sections
Benefits
Reduces spark risk
Continuous self cleaning
Removes large to medium sized contamination
Allows difficult products to be screened
Performance
Magnetic Performance: 3,500 Gauss
Performance Reading: 8.46" (215mm) Dia. = 3.35" (85mm), 12.40" (315mm) Dia. = 3.94" (100mm), 15.75" (400mm) Dia. = 5.91" (150mm)*
Electrical Spec: 400 Volts industrial three phase IP54 rated motor gearbox
Temperature: 23°F / +104°F (-5°C / +40°C)
Construction
Magnetic Material: Ceramic strontium ferrite
Drum Shell: 304 grade stainless steel
Back plate: painted mild steel
Lifting points: four threaded holes