Dan Beaulieu Joins Eclipse Magnetics as Filtration Sales Manager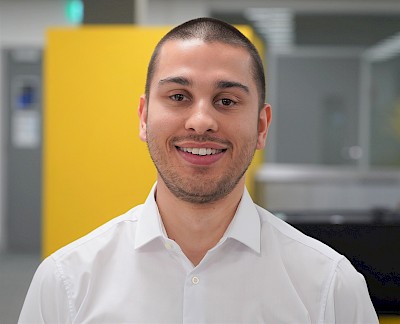 Eclipse Magnetics are delighted to welcome Dan Beaulieu to its Filtration Sales Team in the capacity of Sales Manager.
Dan will be an imperative addition to the team who will be responsible for the growth of the current sales team whilst formulating a plan to expand further across the UK and into existing and new overseas territories.
Working within the engineering industry for 5 years, having graduated with a degree in Mechanical Engineering from Oxford Brookes University, Dan initially starting his working life as a service engineer before moving into sales of capital measurement equipment at Bowers Group, a Spear and Jackson Group company specialising in Metrology and precision measurement, for 2 and a half years.
Dave Smith, Sales Director at Eclipse Magnetics said: "It's an absolute pleasure to welcome Dan to Eclipse Magnetics. Having made a real impact at Bowers Group, we're highly confident he will hit the ground running and with such a strong experience throughout his past roles within the S&J Group. I would like to wish Dan the very best in his new role and I'm eager to see where he can take the position and the company."
Speaking of his new role, Dan explained: "It's fair to say I'm performance driven, competitive - mostly with myself - and work best in intense and high-pressure environments as I spend most my spare time thrill seeking. If I'm not climbing, motorbiking, snowboarding, surfing, hiking a mountain, or running then you have probably caught me on a rest day."
"I'm excited to join Eclipse and build a team of Technical Sales Engineers within the UK and grow the Filtration Export distribution market. I have spent my whole career mostly speaking with quality departments so it will be exciting to speak to Production for a change."
The Eclipse range of patented magnetic filters offers our customers unique benefits that no other technology can offer, they are also very environmentally focussed as no consumables are required over the lifetime of the product. Find out more about our filtration technology here.