Eclipse Magnetics Employee Celebrates a Remarkable 50 Year Achievement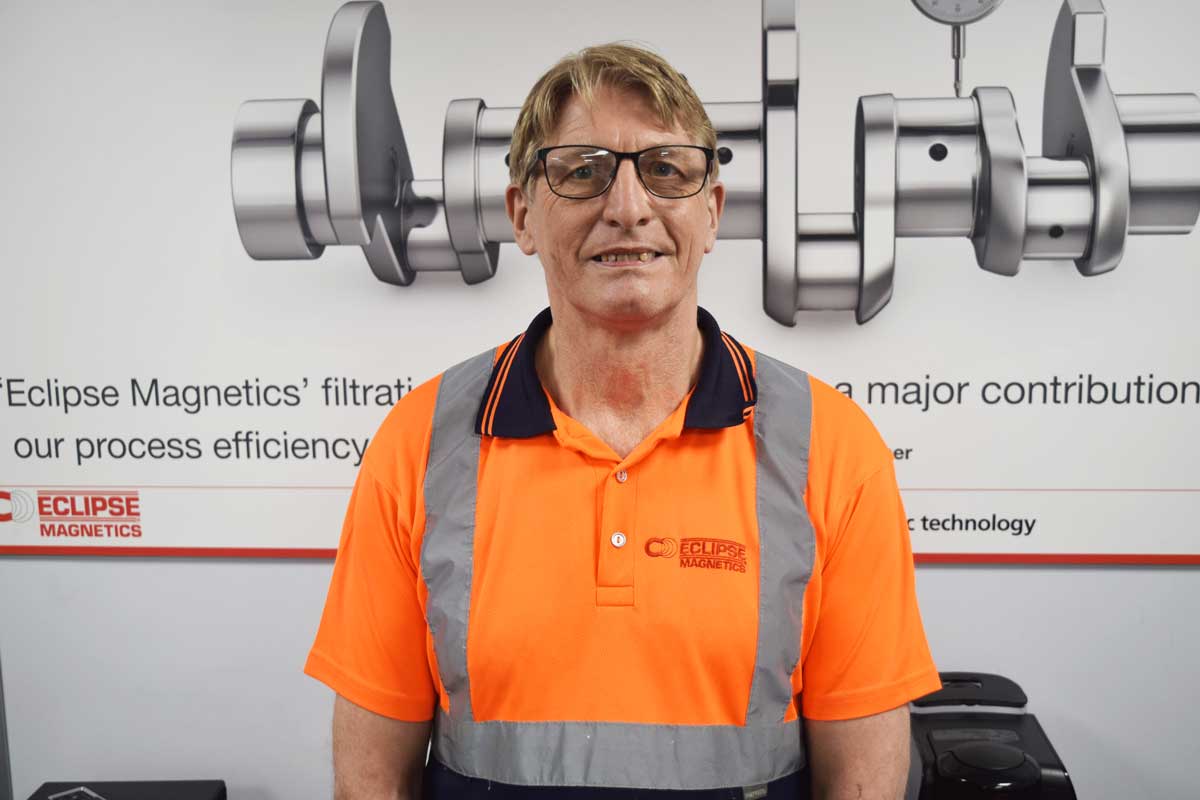 Behind the success of every company is a dedicated and committed workforce, and Eclipse Magnets have recently celebrated one of their longest-serving employees, Dave Meakin, as he reaches an impressive milestone of 50 years of service within the now Spear & Jackson Group.
Dave, an Assembly Technician for Eclipse Magnetics, has enjoyed an exciting career since joining Moore & Wright in 1971 and has grown with the group as it evolved over the last half a decade, seeing many changes and continued growth throughout his tenure.
Having left school at 15, Dave's journey, began following a recommendation from a family friend. Looking for employment, he hand-delivered a letter to the gatehouse at its Moore & Wright site in Handsworth, Sheffield. Following an interview, he was offered the job of Trainee Machine Setter, thread grinding Micrometers, with a starting wage of just £3.75 a week.
Dave began his career with Moore & Wright on 13th April 1971. Interestingly, on that day, Edward Heath was Prime Minister and Hot Love by T-Rex was number one in the UK charts. Over the years, he gained a wealth of knowledge and experience in thread grinding, cylindrical, centreless and surface grinding that, in 1988, saw him promoted to Chargehand of the Moore & Wright hand tools production area.
As the group evolved, Micrometer production moved to the Bowers Group site in West Yorkshire. Enabling a successful transition, Dave spent some of his time at its Bradford site, teaching the production team to grind Micrometer parts.
In 2006, Neill Tools moved to the current Atlas Way site and were joined by Eclipse Magnetics. In 2009, a vacancy became available for a skilled grinder and Eclipse Magnetics welcomed Dave to the team, where he remains an invaluable member.
Speaking of his outstanding service, Dave said: "I've seen quite a few changes in ownership, locations and products over the years, but on the whole, I've enjoyed working for the Spear & Jackson Group, and former ownerships , I've been delighted to work with some excellent people".
Operations Manager, Andy Reeve, commented: "On behalf of everyone at Eclipse Magnetics and the Spear and Jackson Group, we wish to congratulate Dave on this momentous achievement and thank him for his fantastic service over the years. 50 years is a truly remarkable achievement ".