10 Year Long Service Award: Justyna Walker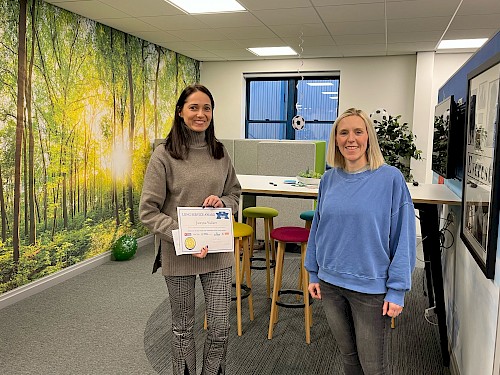 Eclipse Magnetics are delighted to present Justyna Walker with a 10-year Long Service Award.

After moving from Poland in 2009 Justyna started working for Spear and Jackson Group as a Warehouse Operative through an agency and became a full time employee in 2013.
In 2018 Justyna took the opportunity to progress and moved to the S&J UK Customer Services Team where as a Customer Services Representative she supported the team with order processing and warranty complaints.

In 2019 Justyna joined Eclipse Magnetics as a Customer Services Executive and following Brexit Justyna completed her ITOPS and now issues the majority of the export documentation for the business.

We would like to thank Justyna for her commitment and contribution to the S&J group.