Eclipse Magnetics Appoint New Sales Engineer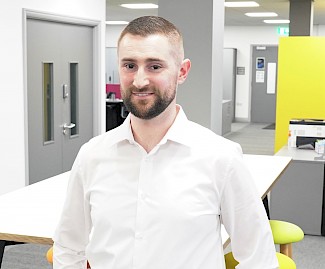 Eclipse Magnetics are delighted to welcome Alex Pearce to its Filtration Sales Team in the capacity of Sales Engineer.
Alex has a wealth of experience in technical and mechanical engineering, working in "hands on" roles for leading precision metal cutting companies such as Mollart Cox Engineering and Eldon Tool & Engineering.
Dan Beaulieu, Sales Manager for Filtration products commented "We are delighted to welcome Alex to Eclipse Magnetics. His experience in CNC machining and metal cutting will be invaluable in helping our customers get the right filtration solution to suit their application. Having worked at the "sharp end" in precision machining he will be able to provide trusted technical advice to our customers. I would like to wish Alex the very best in his new role."
Speaking of his appointment, Alex explained: "I'm delighted to join Eclipse Magnetics it's connection with the Machine Tool sector made it an attractive move. I'm looking forward to applying my sales and technical skills to help our customers make their processes more efficient and environmentally friendly".
Alex will focus on sales of high performance Magnetic Filtration systems including the Micromag, Filtramag+, Autofiltrex and Automag Skid brands.