Eclipse Magnetics Appoints New Internal Sales Manager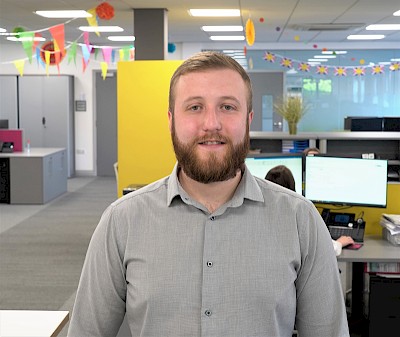 Eclipse Magnetics are delighted to welcome Reece Holmes to the team in the role of Internal Sales Manager. In this new role, Reece will be responsible for an internal sales support team. His duties will include dealing with incoming sales enquiries and supporting the external sales team. His product scope will include the diverse Eclipse range, including magnetic separators, filtration, and plumbing products.
Reece brings a wealth of customer service experience, having worked for 10 years with a leading IT equipment reseller in customer-focused roles. He also has a Level 3 City and Guilds qualification in customer service. In his spare time, Reece enjoys football and is an avid follower of Formula 1.
Sales Director Dave Smith comments, "Reece is a key appointment to support our business growth and to maintain high standards of customer service with first-rate response times and service quality. He will also play a pivotal role in providing a vital link between key internal functions and our external sales force".
The internal sales team will be focused on dealing with technical enquires, pricing enquiries and the status of existing orders. They will be the internal hub of customer communications and liaison with other internal departments where required.
We wish Reece all the best and welcome him to Eclipse Magnetics.