Eclipse Magnetics Appoints New Sales Engineer (Filtration)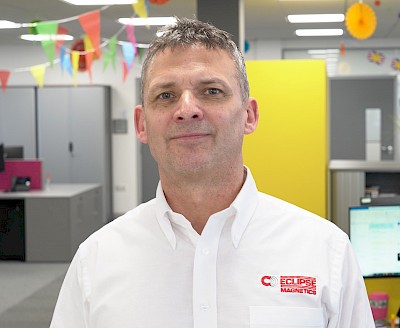 Eclipse Magnetics is delighted to welcome Chris Slade to the team in the role of Sales Engineer (Filtration). Chris will be responsible for the sales growth of magnetic filtration products to metal cutting industry-focused OEM, end-user, and distributor customers in the south of the UK.
Chris brings a wealth of customer focused experience, having previously worked in sales roles in the engineering and construction sectors. He also has experience in industrial product distribution, having worked for a leading national distributor selling machine tool accessories. In his spare time, Chris enjoys keeping fit and going camping whenever possible.
Sales Manager (Filtration) Dan Beaulieu comments, "As more and more people recognise the operational and environmental benefits of magnetic filtration, the sector is moving forward rapidly. Chris's appointment bolsters our existing team and means we can service the growing number of magnetic filtration enquiries with high-calibre sales and technical advice".
Chris will be promoting the full range of magnetic filtration products which includes the Micromag, Filtramag+, Autofiltrex and Automag Skid brands. Each can offer significant benefits in reducing downtime, operating costs and achieving waste reduction targets. Find out more about the benefits of magnetic filtration.
We wish Chris all the best and welcome him to Eclipse Magnetics.