Eclipse Magnetics become SHAPA Members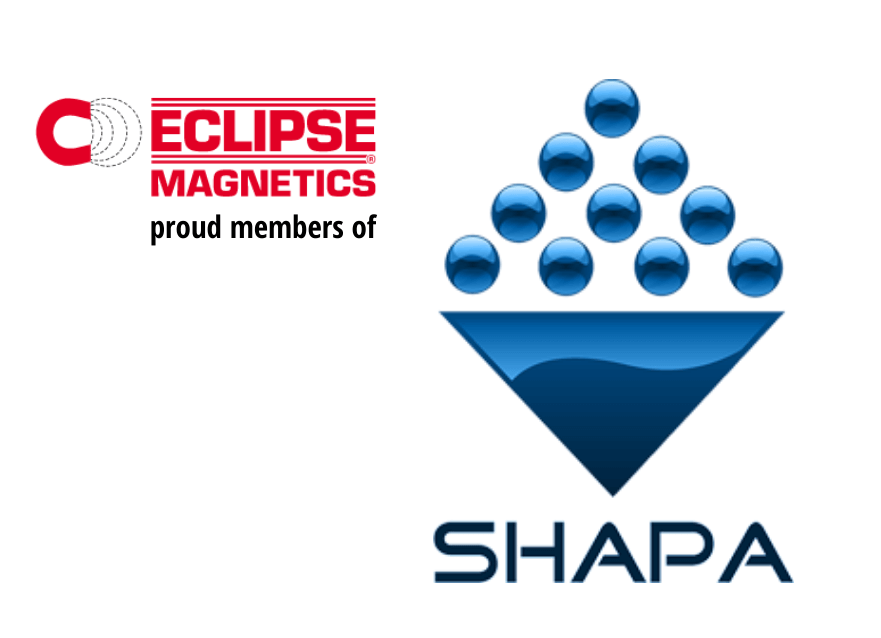 Eclipse Magnetics is delighted to announce its membership with the Solids Handling & Processing Association (SHAPA), the UK's leading trade body for the solids handing and processing industry.
Established for over 40 years, SHAPA's members include leading names in mechanisation for bulk materials handling and storage systems. Covering Food, Pharmaceutical and Chemical processing equipment manufacturers, it provides an industry voice and enables members to keep abreast of the latest product developments and legislation in a wide range of solids and bulk handling technologies.
Eclipse Magnetics manufacture high-performance magnetic separation and metal detection equipment, including magnetic grids for safety critical applications in processing industries. SHAPA's standing as the UK's top trade organisation is the ideal partnership for Eclipse Magnetics and its range of innovative products.
Technical Manager, Dr Ewan Goodier, said: "We are delighted to be associated with SHAPA and to have obtained membership to their association. At Eclipse Magnetics, we pride ourselves on providing high quality and effective magnetic solutions, and it's a great privilege to be a part of something that acknowledges that, as well as offering the means to help us progress as a business. It's fantastic news for Eclipse and I'm looking forward to working with SHAPA moving forward."
Read more about our range of Magnetic Separators.