Eclipse Magnetics Welcome Jason Fowles to its Sales Team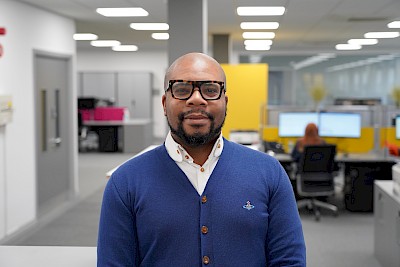 Jason Fowles has joined the Eclipse Magnetics team in the position of Sales Manager within its export catalogue division.
Jason will work with Eclipse's existing overseas distributors and develop new outlets and expanding its representation into new geographical territories.
With over 30 years sales experience, mainly in the MRO industry, Jason has honed his skills at many large companies including City Seals and Bearings, 20 years of which spent as Manager, Acorn Industrial, and Brammer Buck & Hickman.
Moving into external sales in 2020 with Cromwell, Jason enjoyed major success at Cromwell implanting a 5 year PPE vend contract with a multinational clay pipe manufacture worth over £250k per annum.
An avid Sheffield United fan, Jason also had a short career playing semi professional football before becoming a father.
Sales Director for Eclipse Magnetics, Dave Smith, said: "It's an absolute pleasure to welcome Jason to the Eclipse team. With a wealth of impressive experience, we feel he is the perfect match to this exciting role. I wish him every success in the role and look forward to seeing where he can take the Eclipse Magnetics brand in the future."
Fun fact: You may recognise Jason from reality TV.