It's Lights Out for the Praga Cup at Silverstone and UWR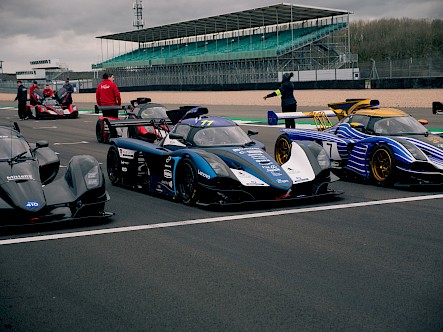 The Eclipse Magnetics Sponsored University of Wolverhampton Racing Team will begin their campaign in the inaugural Praga Cup competition this weekend as the first race takes place at the Silverstone circuit. After a successful year of racing in 2021 that saw the team crowned Formula 3 Cup Class champions, they will now be the only University race team competing in the new competition.
Dave Smith, Sales Director for Eclipse Magnetics, said: "We are delighted to continue our sponsorship with UWR in this new era of Praga racing and are looking forward to the new season. It's great to support the Engineers of the future and the work behind the scenes by the talented students is already coming to fruition with a fantastic looking car. We wish them, Shane, George and the rest of the team the very best of luck for the weekend ahead at Silverstone."
The Praga Cup is the first series of its kind, launching its maiden race weekend at Silverstone in March 2022. The championship is a single class competition, with each team driving in the Praga R1 race car. Across the year, the competition will be racing at the following circuits: Silverstone Grand Prix (March 12-13), Oulton Park Full (April 2), Snetterton 300 (May 14-15), Silverstone National (June 4-5), Donington National (August 20-21) and Donington Grand Prix (October 22-23).
The new Praga R1 car, purchased by the University with the sponsorship from Highclear Investments, is a single seater, mid-engine race car powered by a 4-cylinder R-A Praga T Engine – producing 365BHP and 395NM of torque. The car's bespoke carbon fibre chassis is accompanied by an advanced aerodynamic package capable of producing 3G's of lateral cornering forces.
The University of Wolverhampton Race Team (UWR) is the only student race team in the UK competing in professional motorsport competitions – and the team is on track for the first race of the season in the 2022 Praga Cup after unveiling its new livery at a prestigious launch event recently.
Professor Ian Campbell, Interim Vice-Chancellor at the University of Wolverhampton, said: "Our enhanced provision and expanded facilities in Telford's School of Engineering demonstrates our commitment to providing the next generation of skilled engineers. Our new courses combine activity based learning and live industrial project work with a real focus on creativity and employability.
"UWR has recently taken delivery of awards for the F3 Cup Championship and we're really hoping that this new exciting partnership with Praga, in a brand-new race against professional teams and drivers, will prove beneficial to increasing diversity on our engineering and manufacturing courses whilst at the same time enhancing the student experience to really prepare them for industry-standard careers in the future."
Mark Harrison, Managing Director of Praga Cars UK said: "We're delighted that the UWR team has chosen The Praga Cup for their next challenge, and I'm certain Shane and the team will be a fantastic asset to the series. As a lightweight, aerodynamic, downforce race car, the Praga R1 is one of the most exciting cars to race at this level of motorsport. But it is a great entry level car for newcomers, whether as drivers, technicians, or mechanics. Other than providing a highly competitive and thrilling race series, with fantastic prizes, we're happy to be part of the University of Wolverhampton and their sponsors' ambitions to make motorsport open and accessible to all."
Keep Up to Date with The Action
Live streaming of Saturday & Sunday's races is available on the following channels:
Facebook
Saturday | Stream starts at 11:05 - https://www.facebook.com/events/1129288677830018/?ref=newsfeed
Sunday | Stream starts at 10:45 - https://www.facebook.com/events/995371401387559/?ref=newsfeed
YouTube
Saturday | Stream starts at 11:05 - https://www.youtube.com/watch?v=FojNswD_rXo
Sunday | Stream starts at 10:45 - https://www.youtube.com/watch?v=7g1dO_uVtik&list=PLq7G7RpK5FWqaFss2OJghOkGSlbzs3b-p&index=2
And UWR's races are at the following times:
Saturday 12th March
Qualifying – 09:30-10:00 – 30-minute qualifying session for Race 1 (not shown on live stream)
Race 1 – 11:50-12:50 – 60-minute Race 1
Sunday 13th March
Qualifying – 10:10-10:40 – 30-minute qualifying session for Race 2 (not shown on live stream)
Race 2 – 13:15-14:15 – 60-minute Race 2