Spear & Jackson Team Celebrate Half Marathon Success
On Sunday 26 March, a team from across the Spear & Jackson Group took part in the Sheffield Half Marathon.
The team raised an impressive total of over £2,500 for the Rob Burrow Centre For Motor Neurone Disease Appeal – with the total still rising! There's still time to donate through their Just Giving page here: https://www.justgiving.com/fundraising/spear-and-jackson-group14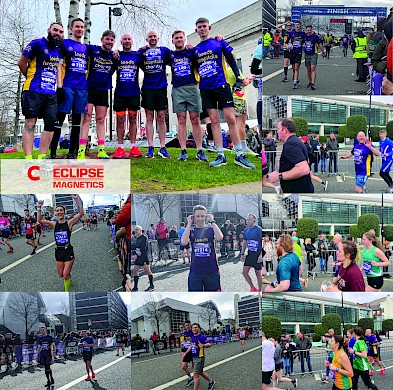 A total of eleven employees from across the Spear & Jackson Group took part in the half marathon, including Eclipse Magnetics MD, Steve McAllorum, and Financial Controller, Eric Latham.
Eric commented: "It was a fantastic uplifting experience with a large crowd presence in places. It is great to be able to give something back to such a worthy cause."
Steve commented: "I've run a few half marathons in the past but, I've got to say the Sheffield course was by far the most challenging. The route was packed with spectators and supporters with many of them waving motivational signs, which helped on the long slog to the top of Ringinglow road. The hardest part of the course for me wasn't the uphill section, but the long downhill section to the finish line."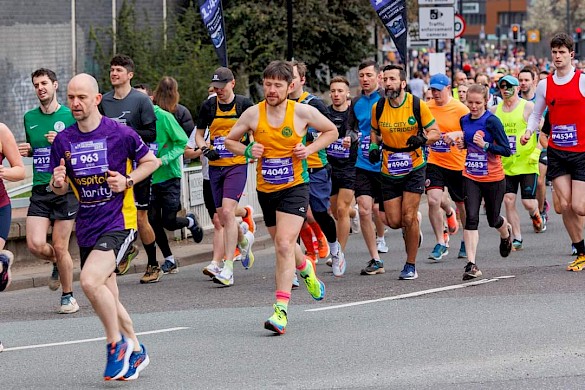 Highlights from the day include:
David George achieved the fastest Team S&J time in 1 hour and 35 minutes!
Matt Williams and Scott Evans ran the race together and crossed the finish line together.
Anthony Fedzin – our first Bowers representative , although no stranger to a Half Marathon!
Dave Fawcett's first Half Marathon!
Lauren Saltfleet shaved 5 minutes off a personal best.
Chris D'Roza shaved 14 minutes off a personal best.
We'd like to say a huge congratulations to the team and thank you to everyone that donated to this worthwhile cause.